Here is the most straightforward plug-n-play guide to connecting an eGPU with Lenovo ThinkPad T530.
My laptop is powered by an i7 3720QM CPU, supported by 8GB x 2 memory. Furthermore, I've installed 256GB x 2 SSDs.
The system runs Windows 7 SP1, and I've used a GeForce GTX 750 Ti and GTX 960 4G for testing. I'll share GPU benchmark scores later.
I've used the express card version of EXP GDC BEAST V8.5 adapter to connect the Graphics Card. You can purchase this adapter from Aliexpress or banggood.com if you're outside of China. Since I'm in mainland China, I'm willing to help you buy, test and ship the adapter (for a small fee.)
Sites like banggood.com sell these for a high price. I'm willing to test (only the ExpressCard versions) and resell them for the same price.
My eGPU set-up:
Thinkpad 530
A Functioning ExpressCard slot.
A second-hand GeForce GTX 750 Ti GPU.
GeForce GTX 960 GPU 4G (Another GPU for testing.)
A 500W PSU.
EXP GDC BEAST V8.5 with ExpressCard connector & an ATX cable that came with the package.
Step 1: Disable dGPU. The process is quite simple. Go to BIOS Setup -> Config -> Display and set the Graphics Device as "Integrated Graphics." Also, disable the OS Detection for NVIDIA Optimus. Make sure it looks like the attached image below. Then, select Save & Exit.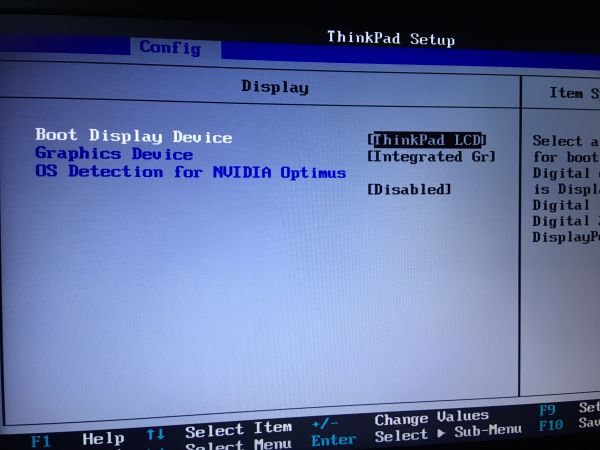 Step 2: Use DDU to Uninstall NVIDIA NVS 5400M Drivers. Display Driver Uninstaller (DDU) is a driver removal utility that can help you completely uninstall AMD/NVIDIA graphics card drivers and packages from your system, without leaving leftovers behind (including registry keys, folders, and files, driver store). Doing so is to make sure your PC is clean for an external GPU. Download DDU from here. The software will prompt a restart after the uninstall process.
Step 3: Shutdown PC, Install GPU to EXP GDC's PCI Express x16 slot and Connect ExpressCard to the Laptop. Then connect power cables as shown below.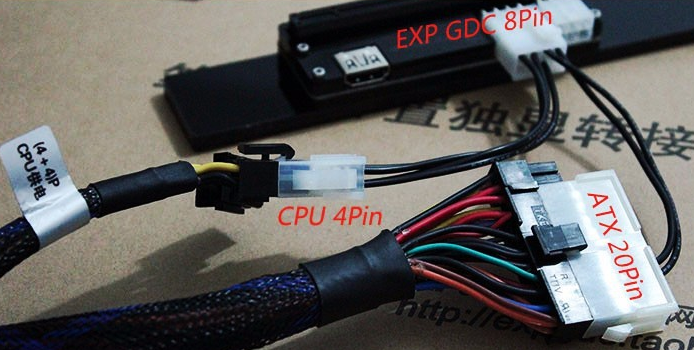 If your GPU requires additional power, you can use the 6pin output to dual 6+2/8 pin connector to connect to your GPU's power input.
Now connect the EXP GDC Expresscard Type 34/54 Interface (HDMI to Expresscard Cable), and connect the ExpressCard to the corresponding slot on the left side of the laptop.
If you've done everything well enough, it may look like this.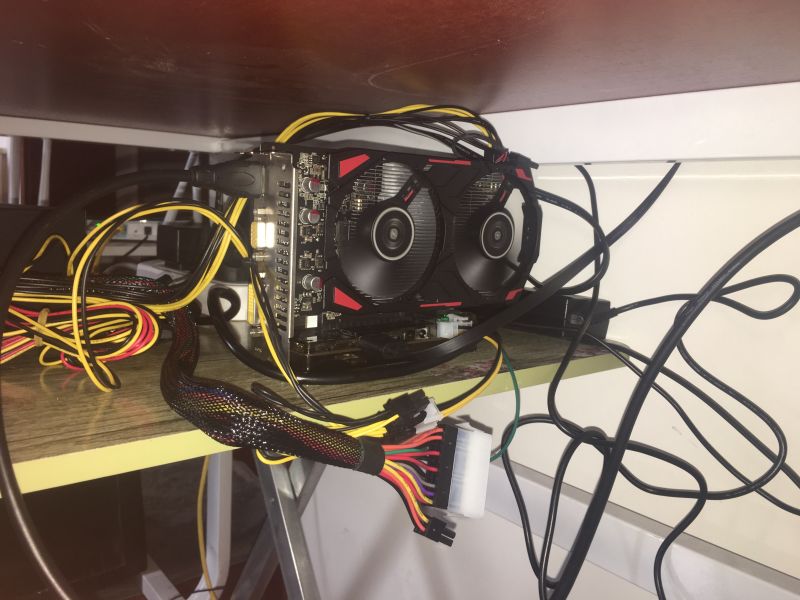 Step 4: Turn On PSU, PC, and wait for Windows to detect the eGPU. The external video card will be identified as a VGA Adapter within the device manager.
Step 5: Install the latest driver software for the eGPU. Visit Nvidia's official website to download the latest driver software(s). Alternatively, you can drivers via the device manager in Windows. Install the drivers and restart your PC.
Step 6: Connect an external monitor 5 minutes after the first booting. Right-click on your desktop>screen resolution. Set the external display as your primary monitor/display.

Follow step 6 only if your ThinkPad T530 doesn't boot with an external display connected to the GPU. Leave it on otherwise.
You may Run>dxdiag or use the device manager to check the details of the GPU connected. Alternatively, you can use CPU-Z to confirm the specs.
Buy Quality-tested EXP GDC Adapters
Contact today if you want me to test an EXP GDC unit (I'm in China) and send it to your hometown. I also take bulk orders if you're interested.
Cover: EXP GDC BEAST V8.5, HDMI to ExpressCard Cable and a GTX 750 Ti.