Disclaimer: This an unformatted guest post. The article may be dated as well. I encourage you to read my thoughts on life in Chengdu (up-to-date). Views and opinions expressed in this article do not necessarily reflect mine (mighil.com).
This is a guest post authored by Valéria Vicenti, A Brazilian Chengdu resident. Without further ado, let's take a look at her take on "20+ things to know about living in Chengdu".
Credit: cover image as seen on gochengdu.cn, other images as seen on justcharlie.com, seriouseats.com, and chengduplaces.com
Moving To Chengdu, Now What?
Arriving in a new country can generate a lot of doubts, concerns, worries, so I would like to share with you few tips that I have prepared to facilitate the arrival and understanding of friends in this New World of pleasant surprises and many teachings.
Chengdu is very clean
It does not have a paper on the floor, from the sights to the neighborhoods and public transport, everything very clean. Impressive!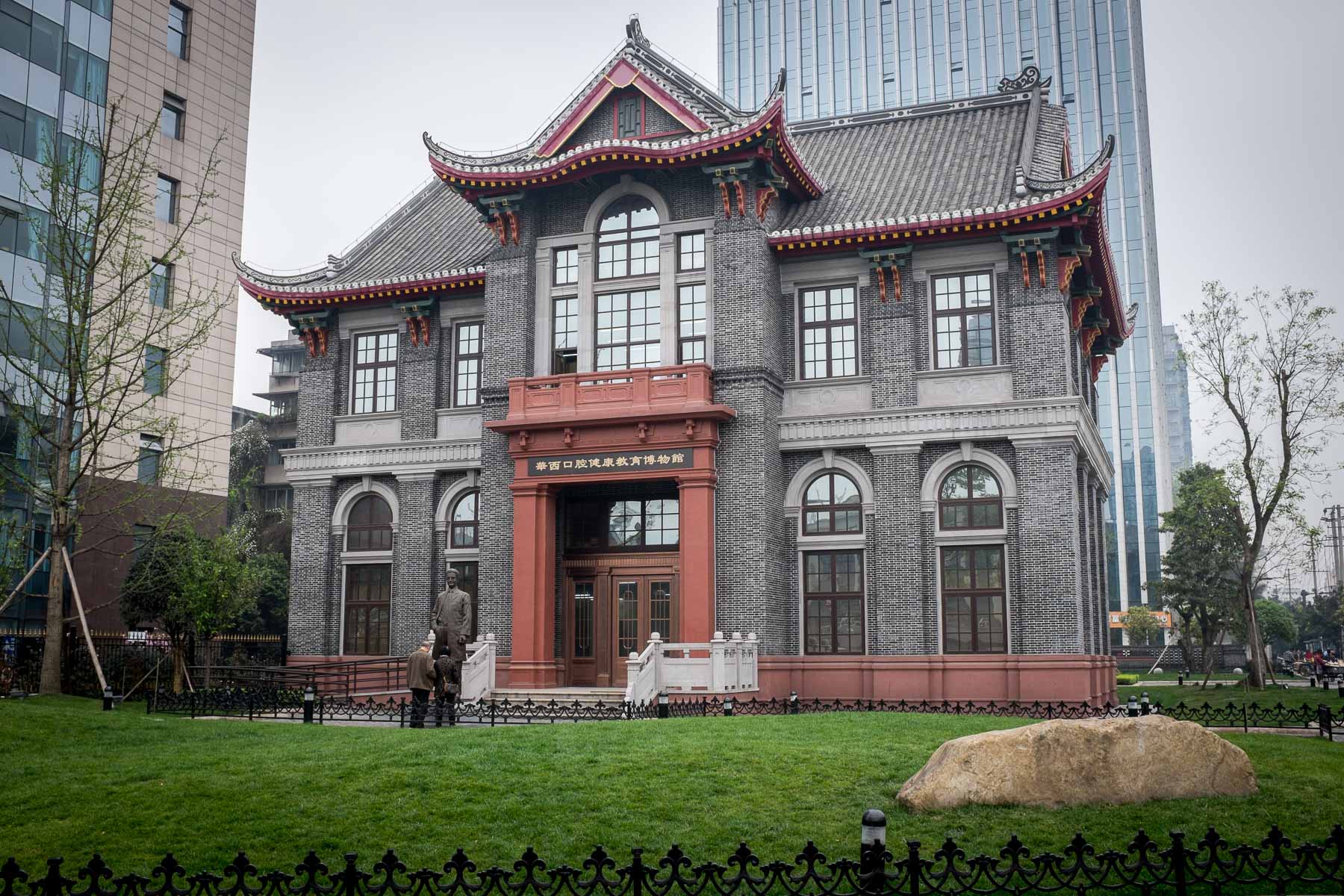 Pollution
It exists, we can not deny. For each case a need or not the use of masks. On days of high pollution, it's worth it to be careful and avoid big walks, but this year we did not feel anything that reflected in the poor quality of life or respiratory problems. Important you evaluate your physiological profile.
Climate
Well defined seasons with mild temperatures, compared to the north of the country. In the winter of this year, we had mornings with -2oC and afternoons that reached 14oC. The beginning of spring shows us days with maximums of 25oC, it is possible to walk in light clothes. In the summer, hot days with low pollution.
Safe city
With no visible risks to citizens, regardless of day or night time.
Kind and helpful locals
Most locals do not speak English but count on immeasurable sympathy in an attempt to help.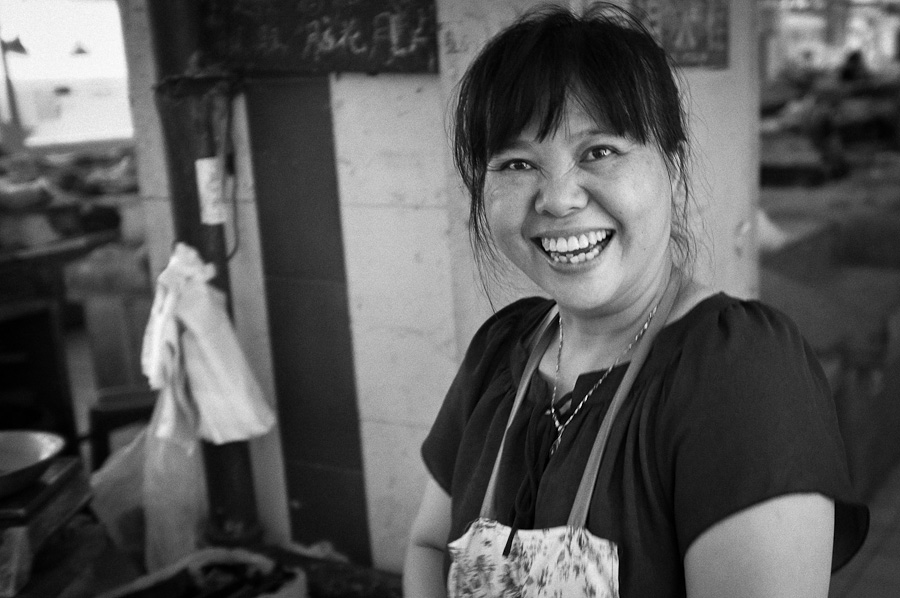 The food in Chengdu
Food in Chengdu is delicious, outstanding and Spicy. Western restaurants and menus are found throughout the city, both in the malls and in the sights. Casualties like Starbucks, BurgKing, KFC, Mcdonalds, Haagen Dazs are present all over town. World-class beer too, in supermarkets and in several restaurants. Attend to the temperature, ask for a cold beer. The warm flavored water will always be offered warmly throughout the meal. Cigarette smoking is not prohibited in many restaurants or even bars, so if you have any allergic problems, avoid enclosed places, or choose places that have non-smoking space (not many).
There is a useful application called SPOONHUNT
It can be used to translate restaurant menus. On SPOONHUNT, the menus are translated from Chinese to English, with photos and prices to help you place your order.
Speaking of habits
if you are invited to toast, the position of your cup in the toast corresponds to your hierarchical position, the higher your hierarchical position on the table, the higher your cup should be in relation to the other presents.
Will you give someone a present?
In the beginning, to avoid embarrassing situations, gift with chocolates or fine sweets. Always pleases!
Should I tip?
Expats who tips at bars and restaurants in other countries, do not practice this in China, people may get offended.
The local currency is the RMB,
Conversion tables on the internet will inform you the quotation of the day. Exchange money at the airport, on arrival in town, easier, simpler than exchanges at local authorized banks. Hotels are also options. Visa and Master Cards are accepted but less frequently than in other places in the world, so the importance of money as long as you do not have a Chinese bank account.
VPN
ExpressVPN is what we use, and for now without any complaint. And with it installed you have access to everything you have access in your country. Waze as GoogleTradutor became our inseparable friends.
Want to see how Chengdu looked like in the 80s? Click here.
I did not modify or edit any of the images you're about to view. Go ahead and view the 100+ old Chengdu photos in high quality!!
Cost of living
Affordable price and ease make us move around the city by metro, taxi or Didi (Uber Chinese), safe and comfortable. For the taxi or Didi, always be with your destination address translated into Chinese to facilitate the driver. Use the Google Translate screen.
Prices here are similar to Brazil.
A good meal, in a restaurant with casual world standard, you will have an average expenditure per a couple of approximately 180 to 230RMB. The price of clothes and accessories at world-class stores is similar to the prices of the rest of the world, without much of a surprise. High prices for beef, milk and dairy products, compared to Brazil, mainly.
In supermarkets like Carrefour, Olé, Metro
you can find a wide variety of world brands, western products and brands for both food and service.
Casual brands of clothing and accessories
such as Zara, H & M, C & A, Boss, and several others, as well as classic traditional brands, can be found in the downtown shopping malls, mainly in IFS and Tai Ko Lii, also known as tourist points.
Looking for low prices for food, clothing, electronics etc.?
Check out TaoBao, the AliExpress family app. It's in Chinese, so GoogleTradutor help is needed. For expatriates there is also the "adapted TaoBao", Baopals.com, a shopping site also based on AliExpress / TaoBao but in English.
Will you need to buy a phone line?
You will first need to follow the bank to open your checking account. To purchase the phone line you will need to present your current account number in China.
In China you anticipate payments.
Light, water, cell phone, bike rental, parking etc need pre-payments so they are available for your use.
The retention time of the passport
to issue the stay visa by the responsible agency will take approximately 90 days.
License to drive
you will get after getting a hit of 90 of the 100 questions presented in the test. You can repeat the test as many times as necessary. There is an app with more than 1000 questions that will help you in your studies for the test. The test can be conducted in English, German, Spanish and other languages. Beware of traffic, especially in the headlights, being you pedestrian or driver.
Do you like daily general information about the city?
You can find China Daily, CCTV, China High Tech, China Xinhua News on Facebook or visit ChengduLiving.com.
Squat toilet instead of a seated toilet
The common toilets in China are the ones we need to squat to use. We can find restaurants and hotels in sightseeing "western" bathrooms more often.
Some basic Chinese daily phrases
"(nĭ hăo) means "hi". "(hěn gāo xìng jiàn dào nǐ)means "nice to meet you". (xièxiè) means "Thank you". There are a lot of sites and applications available on the internet to learn Chinese, some interesting and recommended are: HelloChinese (para iniciantes), ChineseSkill, Chinese-Me
Useful Telephone Numbers in China
Here are the most useful emergency phone numbers you need to keep in mind when travelling to China. 119 to call firefighters, 120 is for medical emergency and 110 to call the police. However, If you want to know the phone numbers of local churches, governments or other organizations, you could dial 114, which support 24-hours services.
Good luck!
Are you interested in contributing? Would you like to share your thoughts on living in Chengdu?  Get in touch with me day!