Heads-up, this is not a positive review. We purchased Colorful SL500 1TB last week from Taobao. The product shipped very fast, and I was so happy to extend the storage of my MacBook Pro. The build quality seemed good also, in the Taobao videos.
I regret wasting time on this SSD instead of purchasing a WD Blue. Read this review before purchasing a Colorful SSD or other Colorful storage devices in general.
Note: Tested on a MacBook Pro (13-inch, Mid 2012) and an Intel Xeon based Windows PC. I've tried both the USB 3.0 to SATA portable adapter and internal SSD installation methods. The SSD started acting up after the first format.
So, what happened?
The packaging was cheap. But it's fine for the price they're selling. Build quality and design aesthetics are appealing indeed.
Everything looked fine at first. I removed the old Samsung EVO SSD from MacBook and installed this one. I had the backup online, so I tried installing macOS from internet recovery. Disk initialization went well, and I partitioned the SSD into 256GBx4 volumes.
Things went downhill after the first reboot. It took a long time for the device to boot, which seemed odd. Then I tried to install macOS from internet recovery. The process got stuck, and macOS threw a weird error that I've never seen in my life. I couldn't understand, and it's a shame I didn't take a photo of it.
Then I installed the old Samsung EVO SSD that contained OS files to the DVD bay (via adapter) and booted MacBook. The Disk Utility didn't bother to show up this time. But it worked fine when I removed the Colorful SSD from the main SSD bay.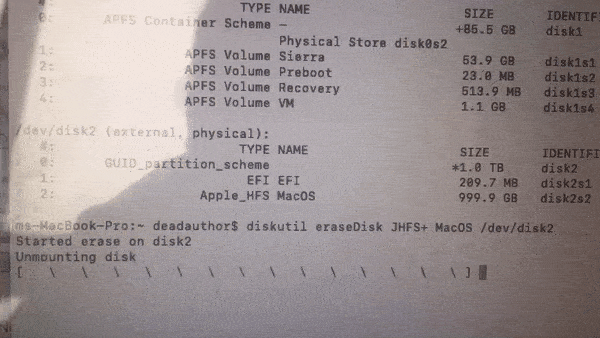 By this time, I was aware something is wrong with this Colorful SSD. So, I tried to fix the disk via recovery mode. Once again, Disk Utility wasn't loading when SSD remained in the disk bay.
Next up, Windows.
I took the SSD and connected it to a Windows machine. Again, Windows took a long time to boot while having SSD connected to the motherboard via SATA connector. I tried Initialize Disk, but it failed to initialize by generating a disk error. I also tried other methods via command prompt (CMD) to clean and format the disk. Everything failed.
Then I placed the SDD inside a USB 3.0 to SATA adapter and tried connecting it both on Windows and macOS. No luck at all. Finally, I gave up and shipped back SSD to the seller.
I'm so glad that Marui is a VIP member on Taobao. We can ship back any product on the basis of a "no questions asked" guarantee.
VERDICT
Think twice before purchasing any cheap solid state drives you come across. Save up and go for brands like WD or Samsung if you can. Their QA/QC procedure is top-notch. It's fine for me because we're in China. We can ship back similar products very soon. It's not the same for other users buying stuff from Aliexpress or Chinese e-commerce sites.
The review is final. Contact me by email [email protected] if you represent https://www.colorful.cn/. I'll provide you with a detailed feedback report.