Everyone wants to buy the shares of their favorite company in the stock market. Gone are the days when you've to rely on (physical) stockbrokers over the phone — no need to waste time to understand complex web apps for stock trading anymore.
The trend and technology have changed. There's a lot of new stock trading platforms, apps, and innovative investment options that make investment easier for both millennials and the experts in trading. Let's take a look at the best stock trading apps you can get in 2019.
Hox made its native apps functional for global users way before its competitors. There are no region restrictions for Hox. That's why I'm putting them first.
The stock trading platform is fueled by cryptocurrency. Meaning, you can invest in American stocks exchanges like NASDAQ via cryptocurrencies like BTC, ETH, Tether and more.  
Keep in mind that Hox doesn't come with options like mutual fund investments. It works great for anyone who wants to trade in the US and Hong Kong stocks without relying on a stockbroker.
The platform is ideal for Americans who prefer to invest in the Hong Kong stock market without a lot of paperwork and a stockbroker. The core app comes with stock tickers and real-time market info. Their platform is in possession of a New Zealand Stock Exchange license. Unlike Robinhood, you don't need to upgrade your account to use all features on Hox. They make money via transaction fee, which is zero at the moment for deposits. Keep an eye on FX rates though.
Recommended For Students in the US: Acorns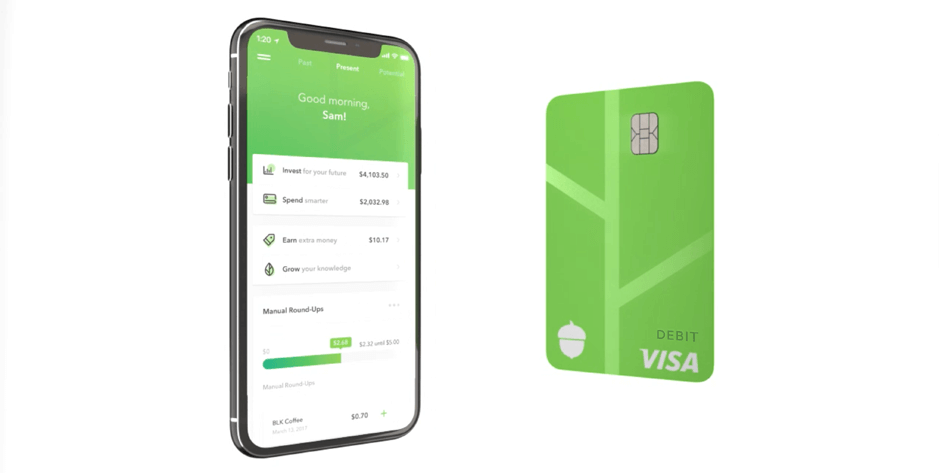 Acorn is on a mission to look after the financial best interests of the up-and-coming. It is a micro-investing app only applicable to the U.S residents. The platform is free for four years for college students with a valid .edu email address. Is it best for people who struggle to save.
Acorns works like a robot-advisor, meaning, a lot of process on Acorns is automated based on questionnaires and other user interactions.
The automated or mindless-saving approach would be ideal for students. But Acorns fails at their management fees. The "automated" process may be too restrictive for veterans and experts in trading. You should stick with Hox or other platforms.
Best for Americans: TD Ameritrade Mobile
TD Ameritrade Mobile is excellent for both experienced traders and beginners. It is a mature stock trading platform available for Americans. "TD Ameritrade" is a brokerage firm based in Omaha, Nebraska with major trading centers in Southlake, Texas and St Louis, Missouri.
The platform charges more than its competitors in the industry but delivers with top-notch mobile apps, education resources, and customer service.
Investor education/support is the key highlight for beginners. The platform is packed with videos, articles, slideshows and more. Much of the Mobile Trader experience can be tailored to the investor's needs.
Best Stock Trading Simulation App: TradeHero
Not everyone is ready to trade right away. Stock market investments are subject to market risks. TradeHero lets you play a stock market game via their web or mobile apps. TradeHero would be the best way to understand the stock market and trading without financial risk.
The platform comes with TradeHero LIVE, which lets you trade Fiat as well as virtual currency. When you become a TradeHero LIVE user, the following risk warning applies. CFDs are high-risk investments. Your capital is at risk. CFDs are not suitable for all investors, and you should ensure that you understand the risks involved.
How about you? What's your best pick?